TODD TERRY classic house set in The Lab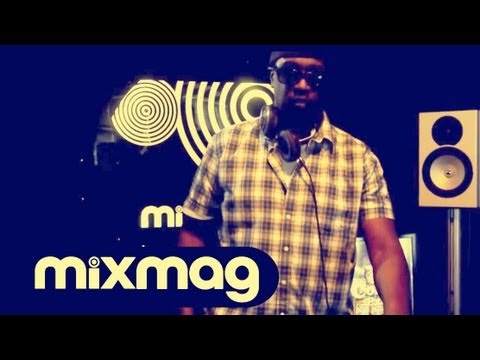 House music royalty plays the 'club' in the Mixmag Office
TRACKLIST
2/ Todd Terry Project – Never Give Up (Remix)
10/ Todd Terry – Pornography (Tee's Mix)
14/ Todd Terry vs Dred Stock – Fire Like This
19/ Todd Terry Pres. Sound Design – Bounce To The Beat (Tee's Freeze Mix)
30/ Junior Jack Feat. Terra Deva – Thrill Me & How You Thrill Me
37/ Todd Terry Feat. Jocelyn Brown & Martha Wash - Keep On Jumpin' (WMC Remix)
39/ Todd Terry – Something Goin' On (InHouse Radio Edit)
42/ CLS – Can You Feel It (Prok & Fitch Remix)
46/ Royal House – Can You Party
55/ Everything But The Girl – Missing (Todd Terry Remix)
Every week we welcome some of our favourite DJs into the club in the corner of our office and this time as well as the Born Electric label showcase we are thrilled to welcome Todd Terry.
A true legend in every sense of the word, Todd Terry has been in among the house music greats since the early 90s. A host of releases under monikers such as the Todd Terry Project, House Of Gypsies and Royal House earned him the reputation of one of the finest producers around.
With tracks such as 'Keep On Jumpin' up his sleeve and a host more gems on labels such as Mercury Records, Strictly Rhythm and Ministry Of Sound, our bonus addition to this week's Lab session is one not to miss.