Kaskade LIVE from San Diego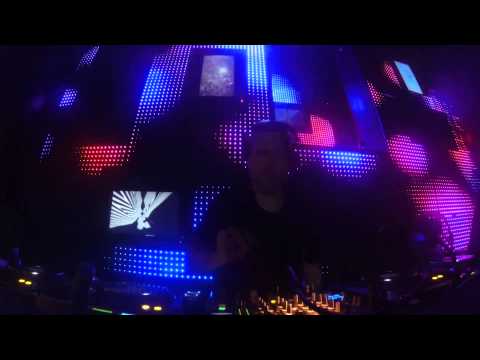 www.facebook.com/kaskade
Soundcloud Redux download:
https://soundcloud.com/kaskade/kaskad…
Kaskade's ten-year anniversary of his benchmark album "It's You, It's Me". A nine-city tour of small clubs, each venue sold out within minutes. The tour revisited Kaskade's roots, and served to introduce his newer fans to his foundation. This video captures the best 100 minutes of a three-hour set played in his final set for Redux, in San Diego, California.
Video by Eyewax
Tracklist:
01 Kaskade – It's You It's Me (Redux Intro Edit)
02 Kaskade – LLOVE (Extended Ice Redux Edit)
03 Kaskade – Waste Love (Extended Ice Mix)
04 Kaskade & Adam K – Raining (Late Night Alumni Redux Mix)
05 Kaskade – Steppin Out (Extended Edit)
06 Haley – This Is How It Goes (Kaskade's Grand Edit)
07 Nelly Furtado — All Good Things Come To An End (Kaskade Remix)
08 Late Night Alumni – Another Chance (Kaskade's Homage to Roger Mix)
09 Kaskade – I'll Never Dream (Extended Edit)
10 Kaskade – Atmosphere (Kaskade's Redux Mix)
11 Hall & Oats – I Can't Go For That (Members Only Edit)
12 Kaskade – One Heart (Extended Edit)
13 Ella Fitzgerald – It Don't Mean A Thing (Late Night Alumni Remix)
14 Kaskade – Angel On My Shoulder (Extended Edit)
15 Kaskade & Julian Jewell – Air Conditionne Eyes (Kaskade Redux Mashup)
16 Kaskade – Everything (Kaskade's Big Room Mix)
17 Kaskade & Rufus Wainwright – Go or Remembering (Kaskade Mashup)
18 Kaskade – Brighter Day
19 Kaskade — Take Your Mind Off
20 Kaskade & Julien Jabre – Swimming Pose (Kaskade Redux Mashup)
21 Kaskade – 4 AM (Extended Edit)