Beroshima @ Happy Ending USA – New York City – 10.09.2005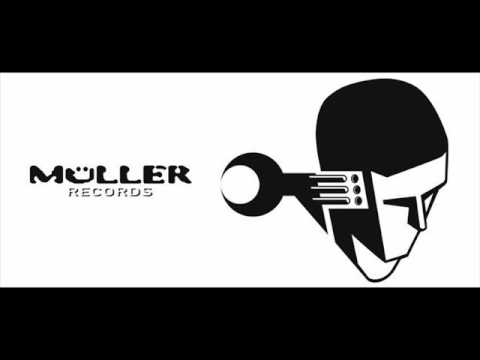 Der gelernte Maschinenbauer Müller war seit Mitte der 1980er Jahre als DJ tätig. Nach einem mehrjährigen Aufenthalt in den Niederlanden zog Müller 1992 nach Berlin.
1993 gründete Müller dort sein Label Acid Orange, auf dem ein Jahr später die Debütmaxi von Toktok erschien. Nachdem auf Acid Orange 20 Veröffentlichungen erschienen, wurde 1996 das Berliner Label Müller Records gegründet, auf dem bereits Produktionen von Künstlern wie Claude Young, John Selway und The Hacker erschienen. Für einige Produktionen auf Müller Records arbeitete Müller mit dem Musiker Ulrich Schnauss zusammen.
Im Jahre 2000 wurde das Label Beroshima Music gegründet, auf dem ausschließlich Frank Müllers eigene Produktionen erscheinen. Im gleichen Jahr erschien sein Debütalbum POP · Pornography Of Performance.
Sein Titel Horizon wurde 2007 von Sven Väths Label Cocoon Recordings veröffentlicht.